Current activities
COO and Manager Strategic Services at Xylos


I am currently Chief Operations Officer (COO) at Xylos as well as Manager Strategic Services. As COO, my focus is on achieving operational excellence of all Xylos departments.
View my LinkedIn profile for more information about my professional activities.
Previous activities


I was visiting professor at the Faculty of Medicine and Health Sciences of Ghent University from 2007 to 2016. As visiting professor, I was active on different areas amongst which were teaching, research and service delivery. More specifically, I was lecturing a course on 'Management of information systems' as well as several classes on information management as part of other courses and/or programs. My research focused on management in healthcare as well as on acceptance of technology in general and in healthcare in particular.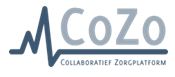 Collaboratief Zorgplatform Vlaanderen (CoZo Vlaanderen vzw) is a non-for-profit organisation stimulating the cooperation between all care actors to deliver care in a more efficient way.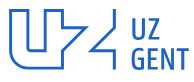 As CIO of the University Hospital Ghent (UZ Gent), I was in charge of the ICT-Department, consisting of approximately 115 persons divided into four subdepartments : 'Care Applications', 'Business Applications', 'Infrastructure & Exploitation' and 'Service Delivery'.
The subdepartment 'Care Applications' managed all applications related to the electronic patient record and the Collaborative Care Platform (CoZo). All business applications (ERP, BI) were managed by the subdepartment 'Business Applications'. The management of the IT-infrastructure (desktops, laptops, servers, storage and network-appliances) and the telecom-infrastructure (call center infrastructure) was the sole responsibility of the subdepartment 'Infrastructure & Exploitation'. Last but not least, the subdepartment 'Service Delivery' took care of the training and 24/7 support of all ICT-users within UZ Gent.
Program Manager at Fedict


As a program manager at the Federal Public Service for Information and Communication Technology (Fedict), I was responsible for the project of the electronic identity card (eID-card). This project was kicked off in October 2002 and started in pilot phase in March 2003. The Council of Ministers decided in March 2004 to generally roll out the eID-card for all Belgian residents after a succesful pilot phase.
Besides the eID-project, I was also responsible for the Fedcom ERP-project and a scanning and electronic library project. In October 2004, I also became responsible for the Phenix project of the Federal Public Service of Justice.


After having tasted life outside the walls of the Universiteit Gent, I returned to my Alma Mater as ERP-manager on April 1, 2001. In that role, I was responsible for the implementation and roll-out of the ERP-package SAP for all financial activities at UGent.
On August 1, 2001, everything was in place to start making up the budget for 2002. The full roll-out over all faculties and departments, containing functionalities as e.g. making orders or invoices started from January, 1, 2002 onwards.
European CSC manager at Lernout & Hauspie Speech Products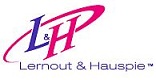 My career at Lernout & Hauspie Speech Products started on October 11 in 1999 as Training Program Manager, responsible for all training programs in the Customer Support Centers of Lernout and Hauspie. The mission of the L&H Customer Support Centers was to function as a demo center, a support center and a training center for all developers using L&H Software Development Kits. On April 1 2000, I was promoted to the position of Customer Support Center (CSC) manager for the Ieper center. My duties were thereby expanded to people management and budget management.
On October 1 2000, my responsibilities were expanded to Europe. As a consequence of the experience in setting up the Customer Support Center in Singapore, I was appointed to be the acting Asian Customer Support Centers manager for the centers in Singapore, Japan and Korea.


My job at the Department of Applied Mathematics and Computer Science in the Faculty of Sciences was generally divided into three major parts : education,research and scientific service. In the area of education, I mainly assisted the exercise sessions within the first two years of computer science. I taught the exercise courses for a calculus course and guided the practical sessions for the courses "Programming"(Pascal and Java) and "Data structures and Algorithms". Further on, I also assisted in correcting computer science projects for civil engineer students.
The research that I did was in the field of software for the study of dynamical systems. More precisely, I developed and implemented new algorithms forthe continuation of bifurcations that occur in both continuous and discrete dynamical systems. This research resulted in a Ph. D. at the end of June 1999.
The third part of my job was scientific service delivery, both for the University of Gent itself (member of different boards, "Alumni in Computer Science") and for the public society (court expert in dealing with computer science files, assistance during internet sessions for social-cultural associations, …)